NUUN Electrolytes Tablets - Lemon-Lime Flavour
Price: $

7.99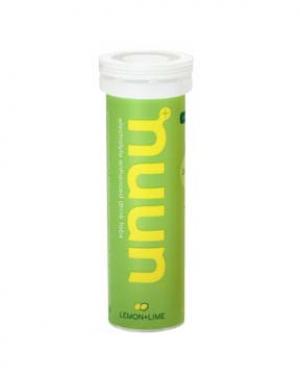 Zero sugar

Important electrolytes

Under 8 calories

Tabs quickly dissolve in your own water bottle

Easy to take with you

Absorbs quickly

Each tablet makes 16 oz./500mL of Nuun
Contains: 360 mg Sodium / 100 mg Potassium / 25 mg Magnesium / 13 mg Calcium. Less than 1g of carbs, fewer than 8 calories.
No sugar. No high-fructose corn syrup. No artificial flavors or colors.